This post is sponsored by Walmart. All opinions are my own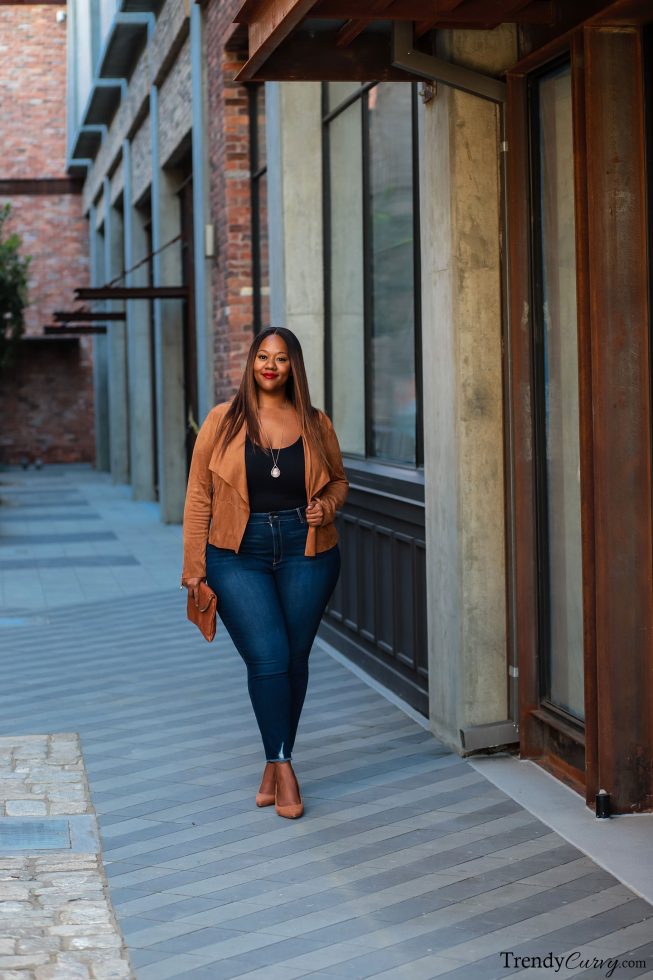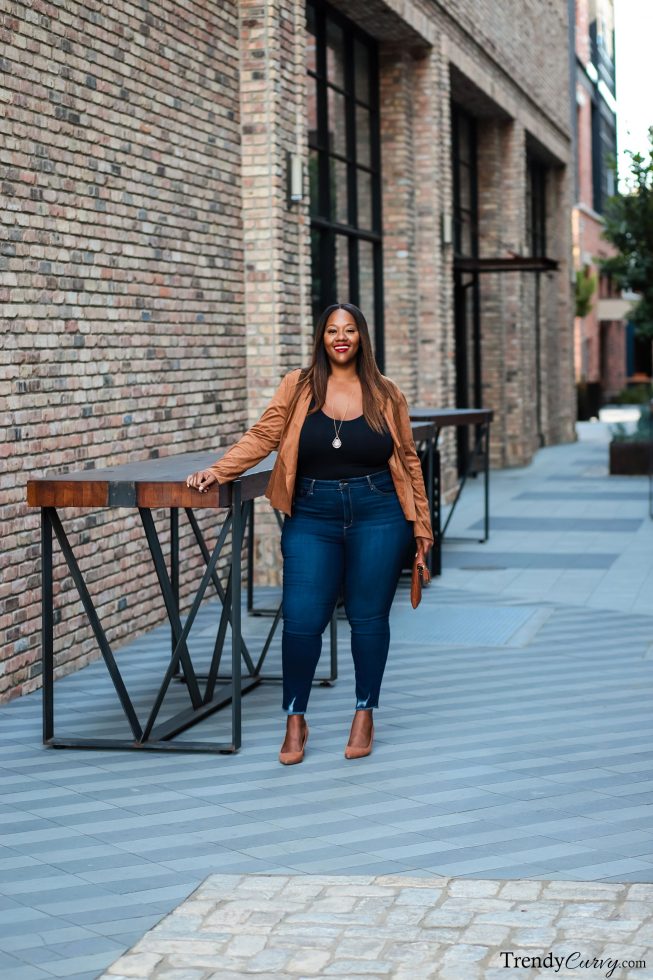 Believe it or not, Fall is right around the corner. Although Summer seems like it just started, the new season is just on the horizon. So, in anticipation of Fall, it's always a good idea to start incorporating some transitional pieces into your wardrobe. Light layers, versatile denim and other key pieces are staples for the progression from Summer to Fall.
This look is from Sofia Vergara's newest line available at Walmart! Her line features trendy and stylish denim that ranges in size from a 00 all the way up to a size 22. These jeans, in addition to other pieces, are designed with curves in mind to feel more comfortable and confident.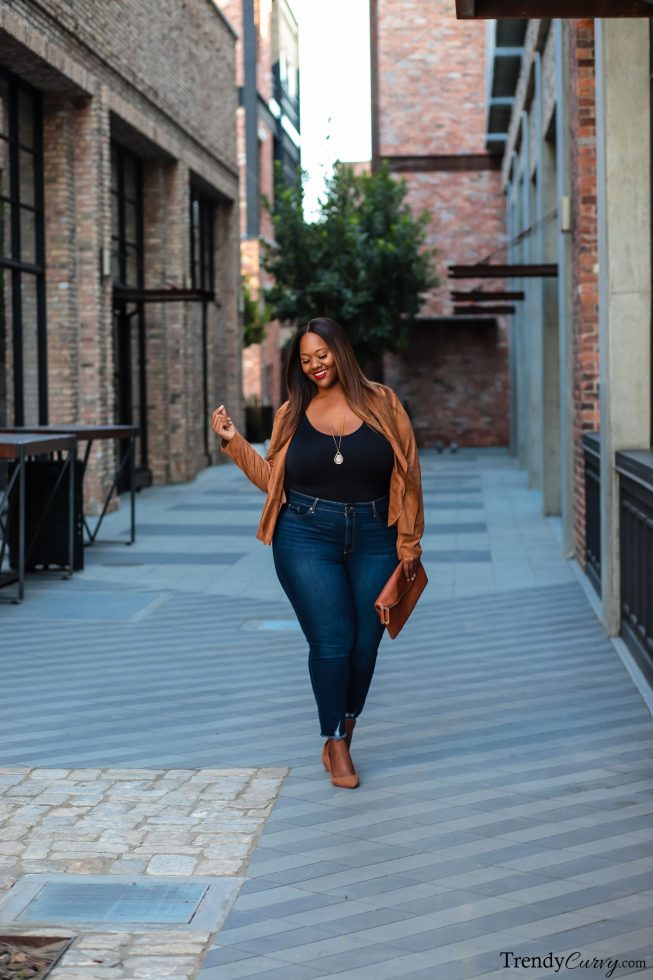 The jacket, bodysuit and denim are all from Sofia Vergara's line that launches today. There are key things that I love about each piece starting with the jacket.
Lightweight Outerwear
The camel color is absolutely divine and definitely a must-have shade for Fall. I love the waterfall design that gives it a casual feel. However, the faux suede fabric really elevates it and feels like butter on your skin.
Bodysuit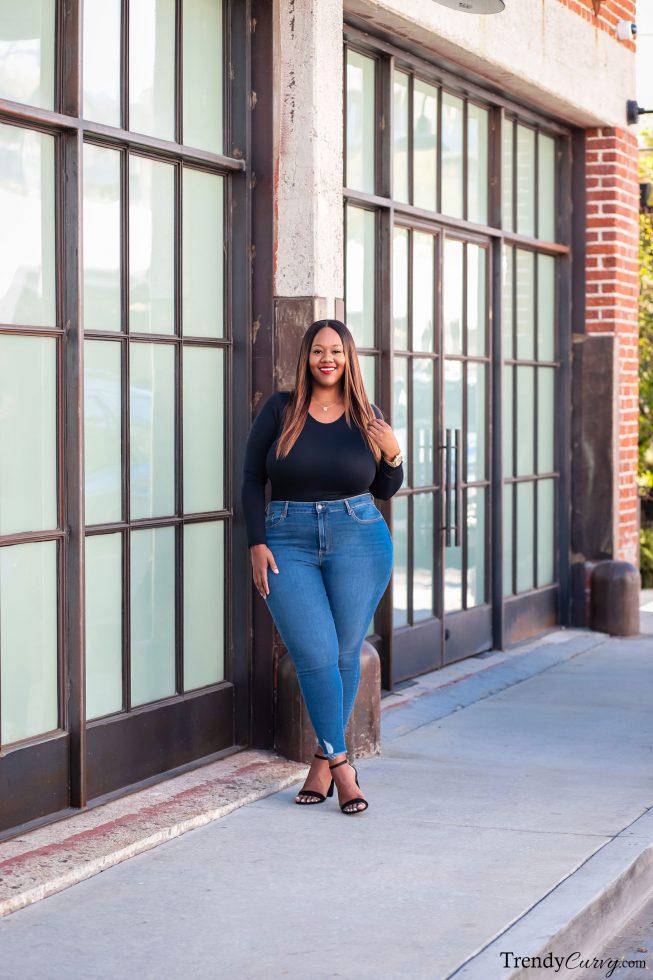 A black bodysuit is as much of a wardrobe staple as a tank top. It is an item that is essential to layering but also can be worn on it's own. The key to Summer to Fall fashion is versatility and this piece offers just that.
Denim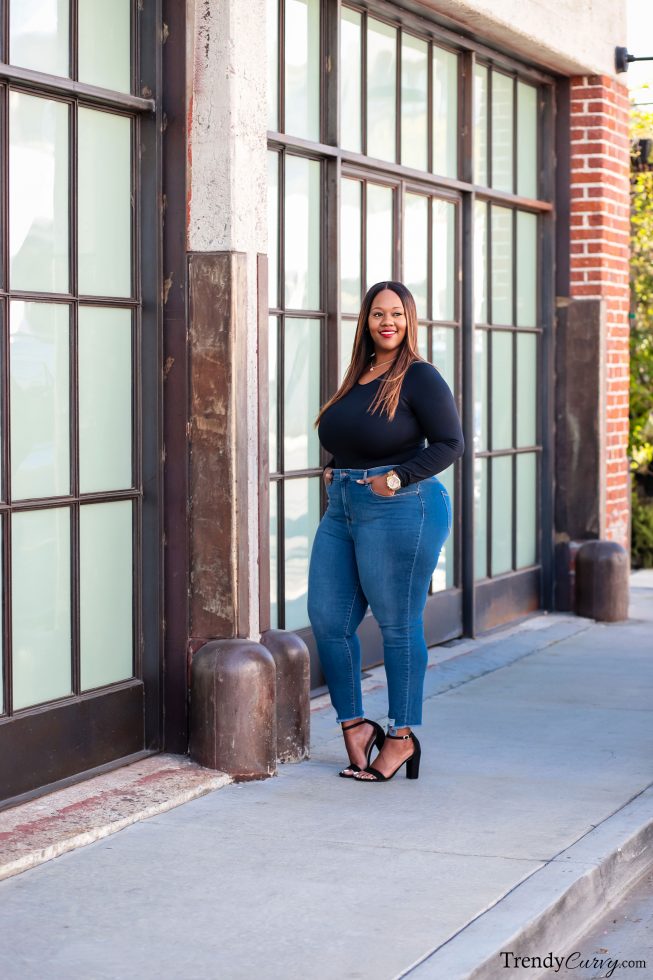 The curvy denim is Sofia Vergara's line is naturally my favorite fit. Since I am a curvy girl, it hugs me in all of the right places and perfectly conforms to my shape. It has a great blend of stretch and structure, which is exactly what I look for in a pair of jeans.
Be sure to check out the outfit details below as well as some other favorites from today's newest arrivals!

Outfit Details:
Jacket | Bodysuit | Jeans (see fit notes below)
Fit Notes: I would recommend sizing up if you are bottom heavy. I'm normally wear a size 18 and I'm wearing a size 20. They are an amazing fit and have a great amount of stretch. Highly recommend!
Photographer: Steve Suavemente