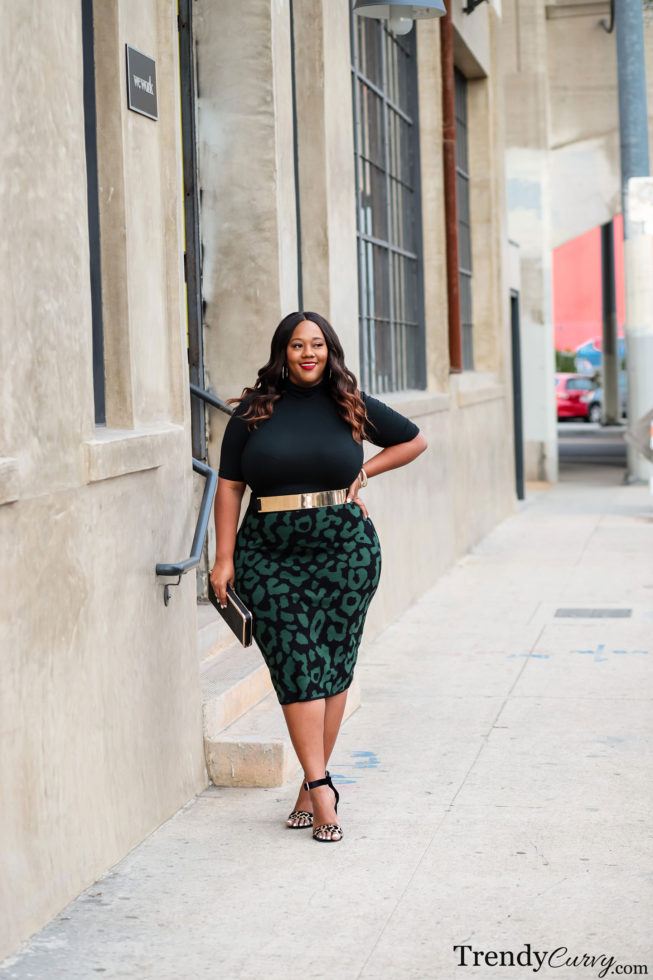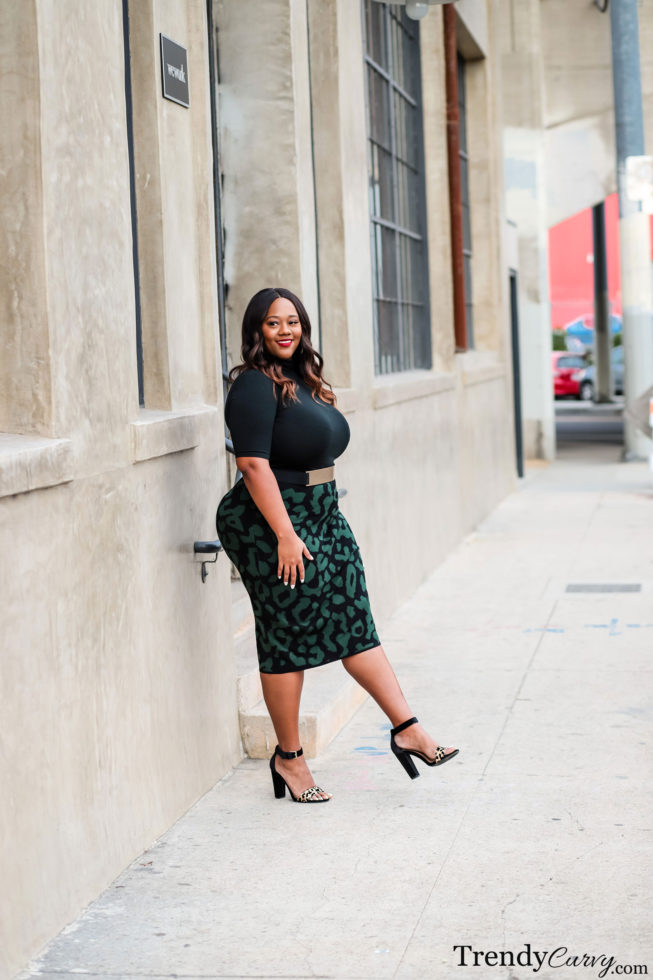 Hellooooo December! Wow, we are officially in the final month of 2019! Time, as always, has flown by but I do really love this time of year. Not only is it the holidays but it's also a time to reflect and look back on the year you've had. I don't know about you but I'm always feeling incredibly blessed and grateful during the last few weeks of the year. Whether it was an amazing year, or a "not quite what I'd hoped for" year, it was still a year that I made it through. And that's what's most important.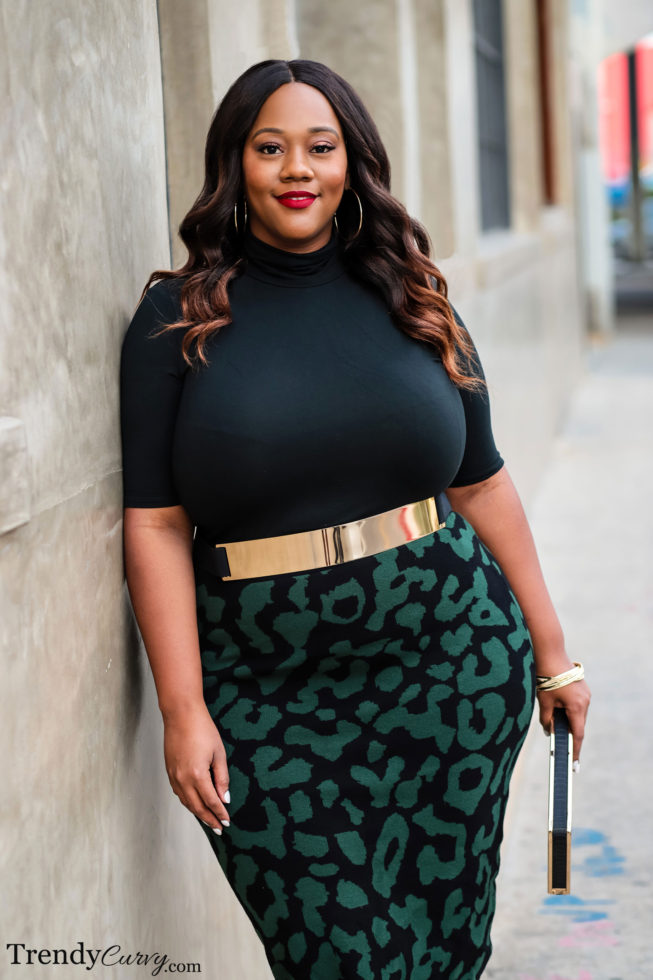 Of course, with the holidays comes sparkles, sequins and the whole glam. I am easing my way into that but don't you worry, it's coming! (hint, hint..wink, wink…nod to KIN by Kristine). So with this look, I am taking advantage of December green but in fun leopard print kinda way. I'm also adding a little bling with the gold belt.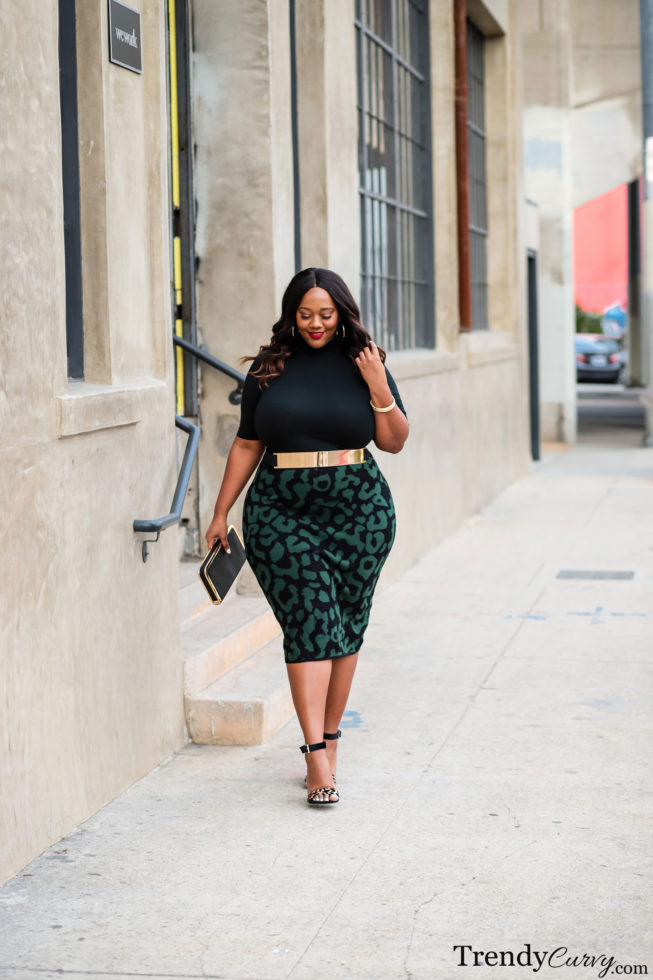 This sweater skirt is perfect for this time of year. I love the material and it has so much stretch that it makes it super comfortable to wear. It's perfect for a holiday party or any other festive event that you want to rock it at. I paired it with a black turtleneck because I just love how it pairs with pencil skirts. Simple and sleek, just how I like it.
Be sure to check out all of the outfit details below!
Top: Ralph Lauren | Skirt: NY & Company (wearing an XL) | Shoes: Torrid | Belt: Amazon (similar)
Photographer: Steve Suavemente