Outfit Details – Top: NY & Company | Jeans: Kut From the Kloth (same brand, slightly different style) | Booties: Dolce Vita (similar)
If you've been following me on social media, you know that I went on a very exciting trip with Mercedes Benz and Glamour Magazine to Carmel, CA to celebrate women's empowerment. It was thrilling, it was inspiring and it was action-packed. I don't know how they were able to fit so much into a short couple of days. There's so much that I want to share from the stunning resort they graciously put us in, to the activities and more. So, let's get into it.
Where We Stayed
Carmel is only about 45 minutes by plane north of Los Angeles right along the coast. I've lived in LA all my life but have never been to this area. I can definitely say that it won't be my last. It was filled with vast mountains, lots of unique shops, beautiful vineyards and more. As we drove through the hills, we turned into the Bernardus Lodge & Spa which is arguably one of the most beautiful properties that I have ever stayed at.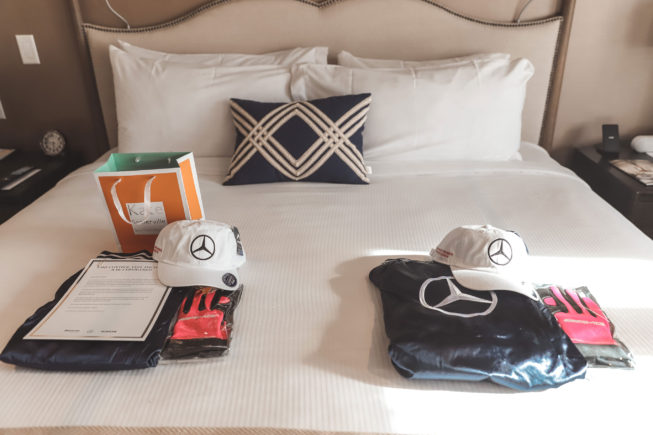 The bathroom alone was a moment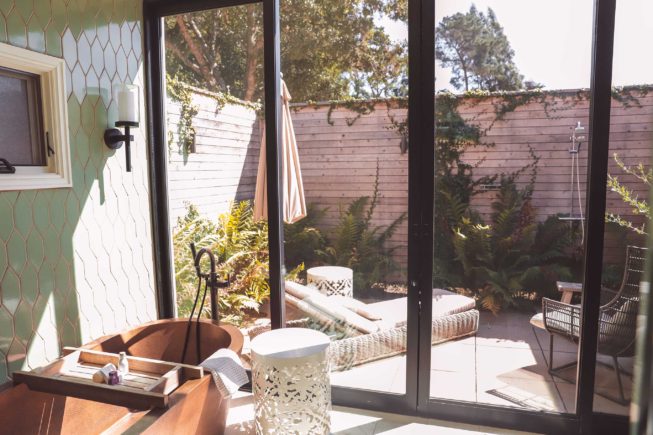 Click "Continue Reading" to read the rest of the post
What We Did
Laguna Seca Raceway
We settled into our humble abode to get ready for what would be one of the most memorable days. Waking up bright and early, we headed to Laguna Seca Raceway. Laguna Seca is a massive 2 mile, 11 turn, 180 feet elevation change race track tucked in the hills of Carmel Valley. We got to experience the AMG Driving Academy where we drove the fleet of AMG cars. We tested the full extent of their performance and power.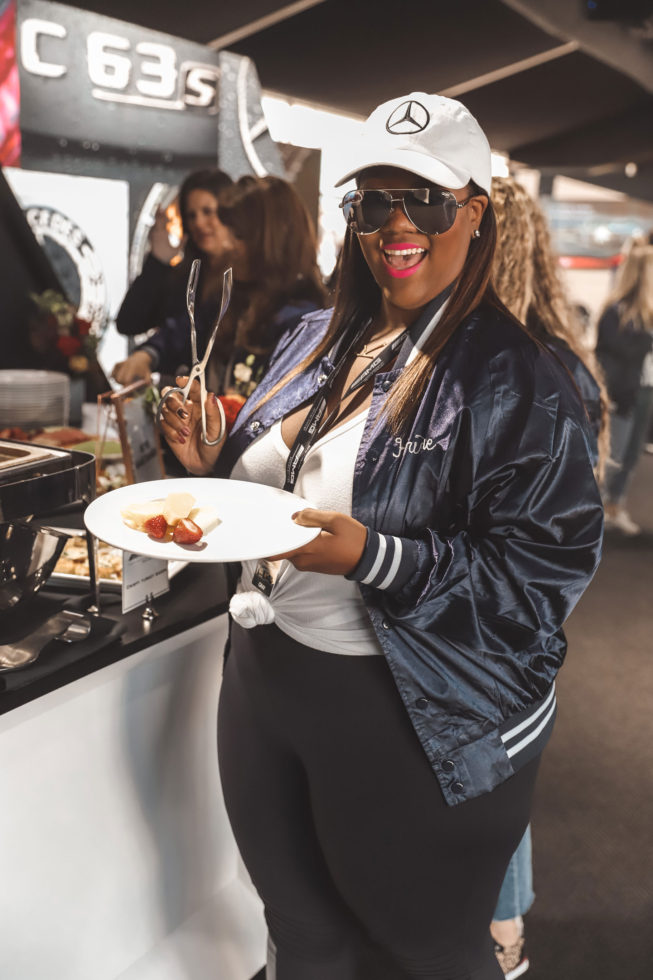 I have never experienced anything like this in my life. As we filled into the waiting area and learned what the day would entail, I was most excited at the instructors of whom were mostly women. These women have raced professionally for years, broken records and were one of my favorite parts of the day. My team's instructor, Amy, was nothing short of amazing! She was so encouraging and really pushed me beyond anything I have ever thought that I could do. Complete "girl power, empowered women empowering women" moment!
I just want to give a huge thank you to Glamour Magazine and Mercedes Benz for giving me the opportunity to be a part of this trip. I am super fortunate to be able to be involved with some amazing opportunities and this is definitely one for the books. I loved how the theme "Empowered Women, Empower Women" was seen all throughout the activities. From this driving experience to being able to hear the amazing story from Kate Somerville herself on how her brand came to be. To say I'm blessed is an understatement.
Photographer: Steve Suavemente