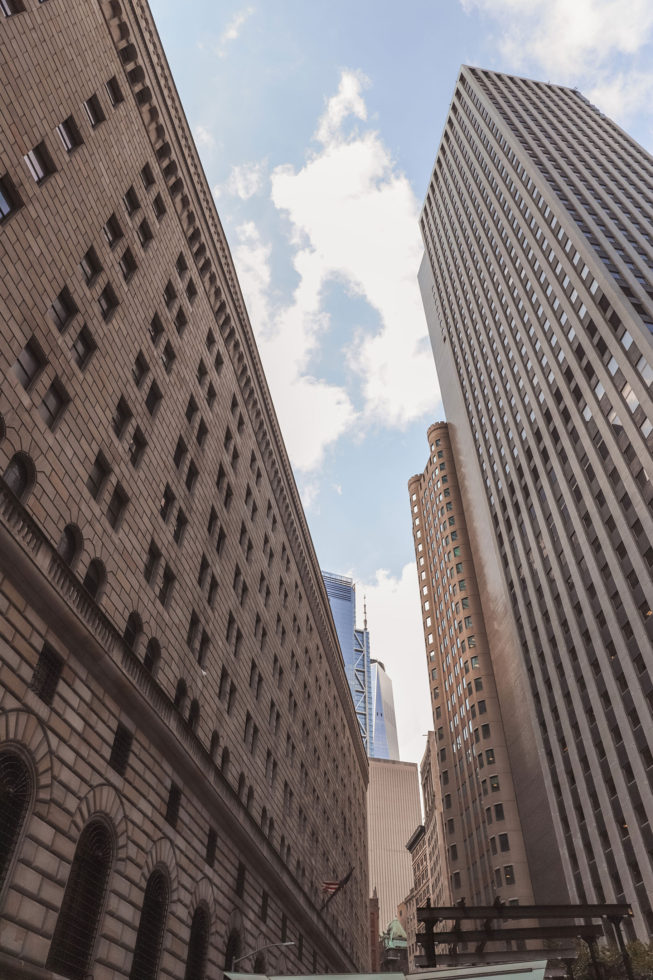 My bags are still unpacked and I'm living out of suitcases but, it's time for another New York Fashion Week recap! This is my third year attending the NYFW/CurvyCon combo and I have so much to share. I get so excited for this time of year for many reasons. One is that there is nothing like New York during fashion week. It is filled with so many trendsetting fashionistas and I get so inspired about my own style. The other reason is that year after year, fashion is getting more and more diverse. And I mean that across the board – from size, to age, racially and even people with disabilities. It is so encouraging to see and it makes me feel as though we are moving in the right direction.
So without further adieu, let's get into this recap.
New York City Hotel
This is my second time staying at AKA Wall Street and it is definitely my favorite hotel in New York at the moment. The rooms are set up like studio apartments equipped with a full kitchen, living room and bedroom area. It's chic, sleek and a great place to unwind from the busy NYC streets. Plus, the customer service is so amazing. From the front desk clerk to the bellman, everyone is so hospitable and attentive. I highly recommend.
Photos borrowed from the website. I do not own these images.
The CurvyCon
CurvyCon is literally a breath of fresh air. If you haven't been, you are really missing out on an amazing experience. To walk in a room of so many women that look like you and share the same sentiments as you is something you really can't describe. And the fact that it was created by plus size women just sends it over the top. Bravo to Chasity & Cece for another incredible year!
I was overwhelmed with the love and kind words that I received while there. Every hug and picture that I took I truly cherish. Thank you for being so kind and for being such a great online community!
Click "Continue Reading" to see more of this post!
Outfit Details – Top | Skirt: Rachel Roy
PLUS, I got to see some of my faves from NikkiFree to Miss Diva Kurves, Nadia and more!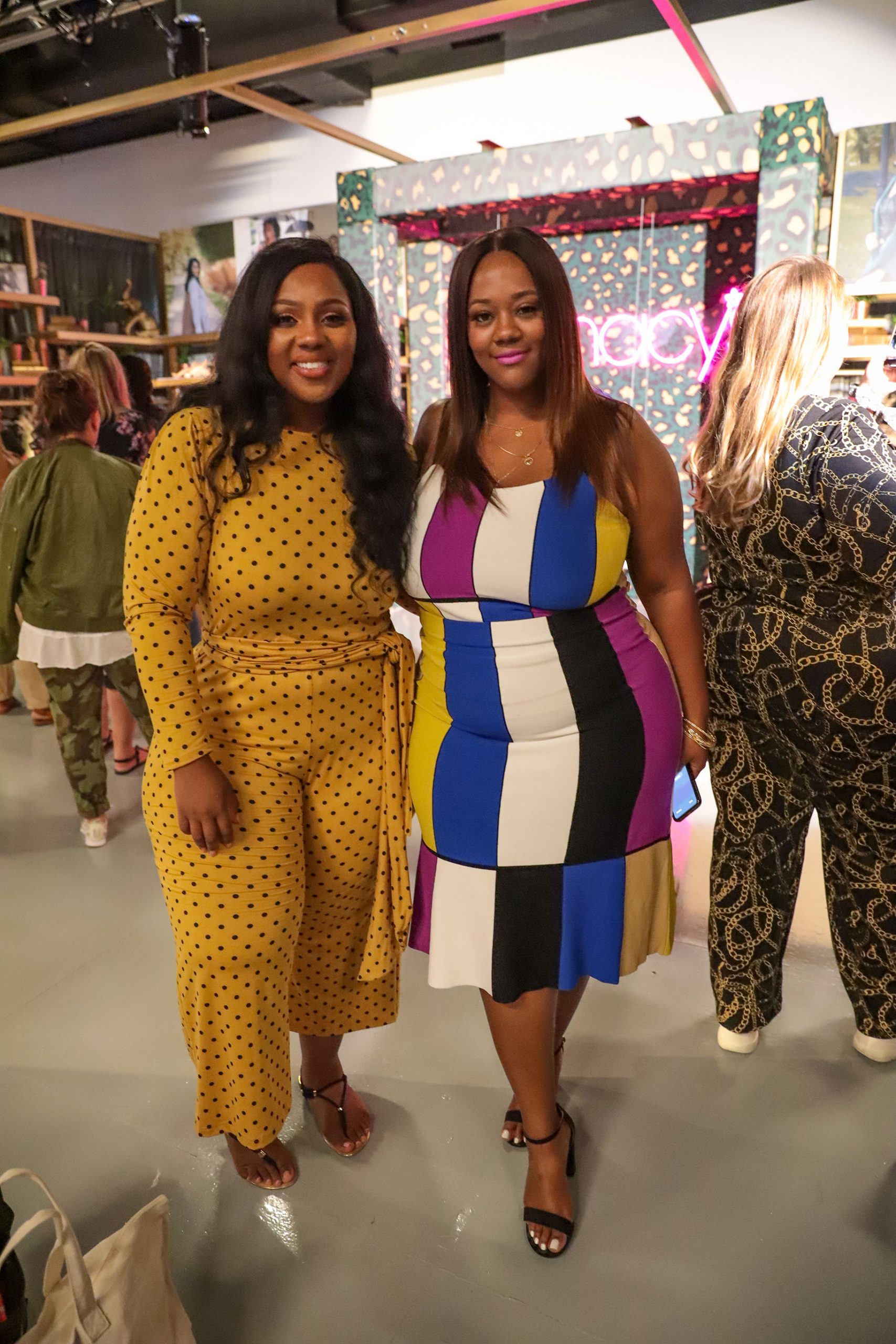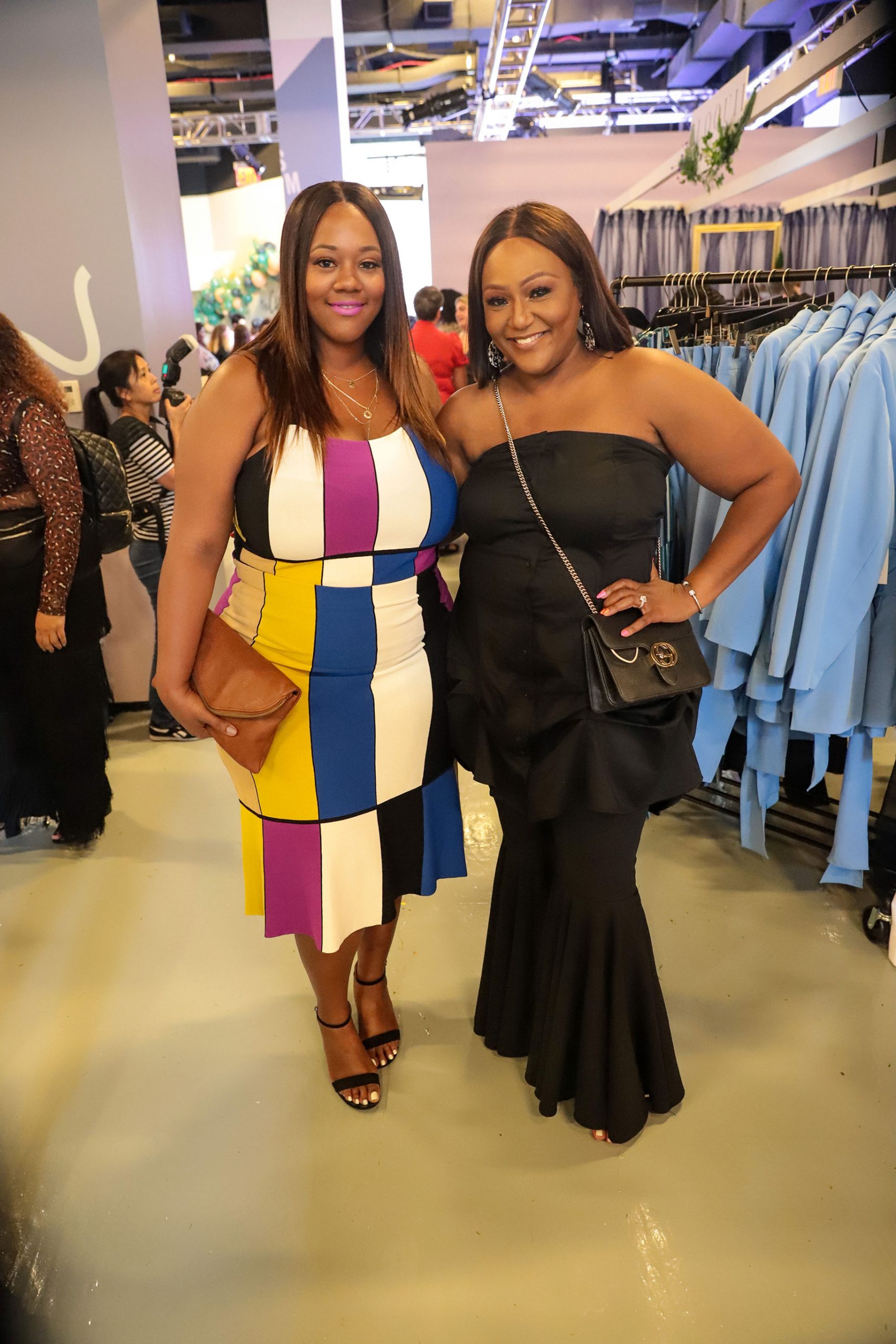 NYFW
New York Fashion Week is a whirlwind. Most are bouncing from show to show, event to event, with no down time in between. I was fortunate enough to attend one show this year, among many events. The show that I attended was for Rebecca Minkoff. Stitch Fix is actually doing a collection with the designer that they were debuting at the show! The collection will include trendy workwear pieces that range from sizes XXS-3X. You can see more of the pieces here: https://www.stitchfix.com/women/rebecca-minkoff.
The theme of fashion week was definitely animal print so this maxi dress fit right in. I LOVE this dress. It's made of silkier type of material and it just looks so chic! I can't wait to style it with cute hats and booties once the temperatures start to cool down.
Outfit Details – Dress: INC International Concepts | Shoes: Target
And of course, I had to wear my "Sample Size" Chromat t-shirt that I got from 11 Honore. It's so important to show that sample sizes can and should be above a size 4.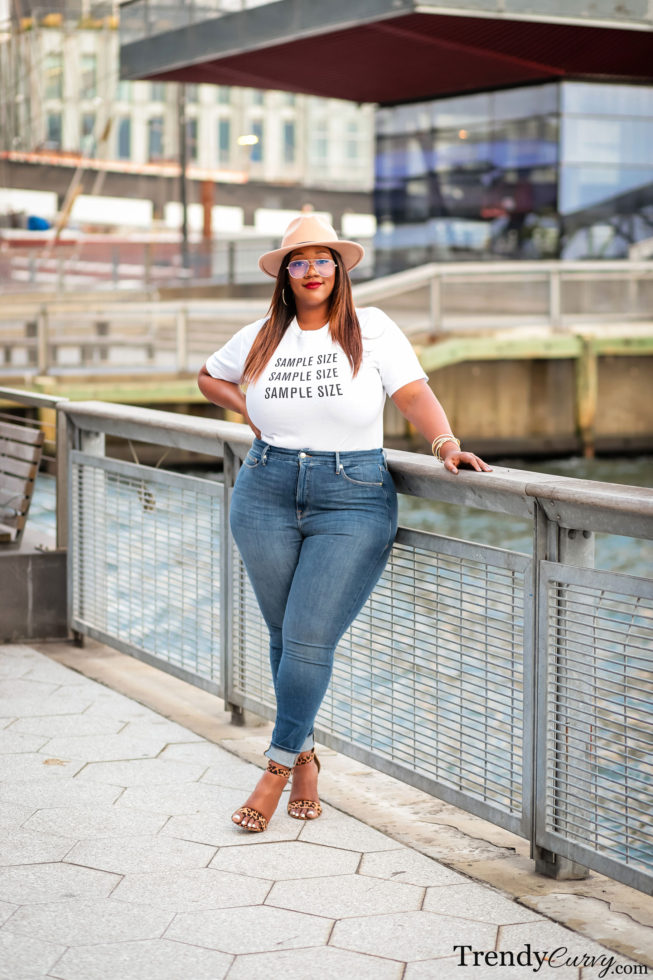 So after I got my sticky wings from Dallas BBQ's, my old-fashioned pizza from Adrienne's Pizza Bar and my banana pudding from Magnolia Bakery, I was ready to get on the plane and head back home. Excited to see what the next year brings!
Outfit Details– Hat: Amazon | Top: Old Navy | Skirt: JCPenney | Clutch: Sole Society (similar) | Shoes: Torrid
Photographer: Steve Suavemente