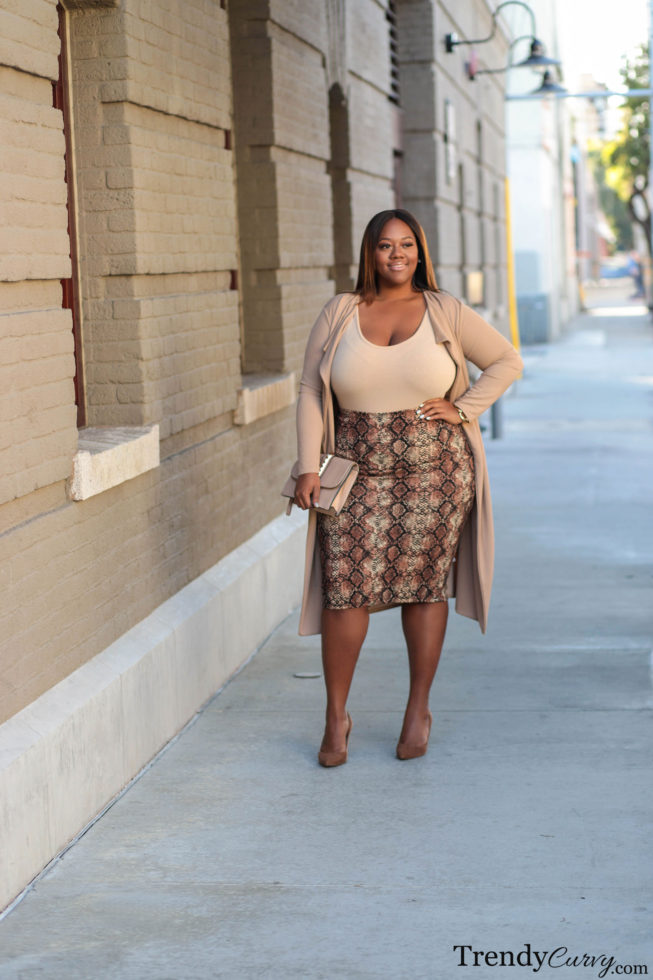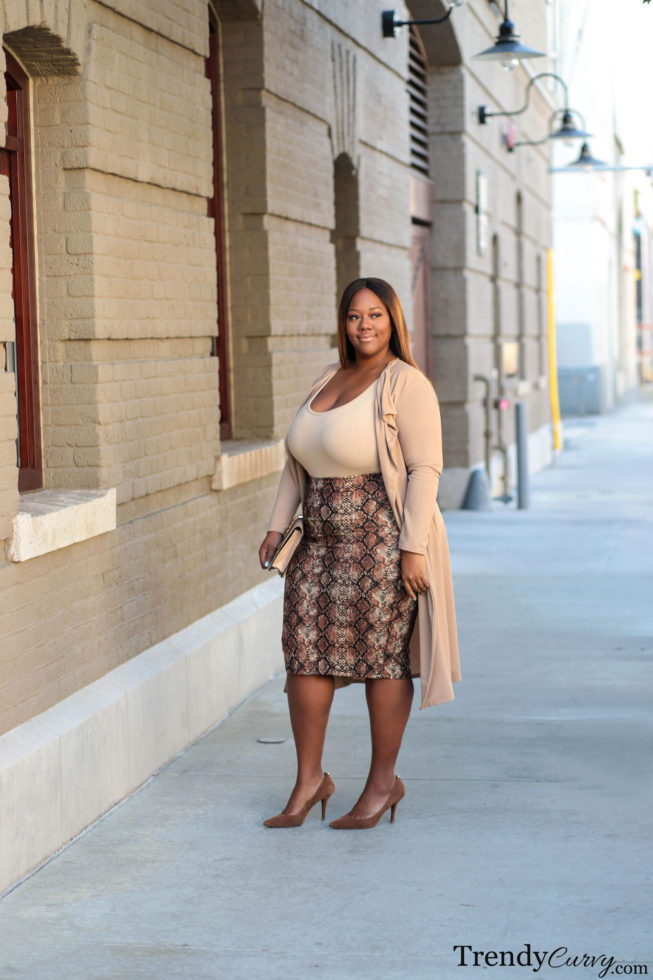 So I've noticed a trend that seems to be pretty much everywhere. That trend is snakeskin! It has been so prevalent on my Instagram feed with fashionable bloggers and influencers. I even saw an article that asked "Is snakeskin the new animal print?" Now, I wouldn't go that far because I could never abandon my beloved leopard print. However, I am always open to more options and as the name of my blog suggests, I follow what are the latest trends. So, I figured I'd give this whole snake skin thing a whirl and I did that by starting with python print skirt.
Trends are tricky because most of the time, they are temporary fads that become popular as quickly as they fade away. They are also styles that we sometimes look back on and ask ourselves, " what were we thinking?!" This trend, however, I don't believe is one of those things. While I don't think that snake print is as timeless as some of the classics, I do think that it is something that will have some longevity. The color palette is fairly neutral which makes it easy to style. It also is versatile enough to transcend seasons. These two factors greatly contribute to the length of time that it sticks around.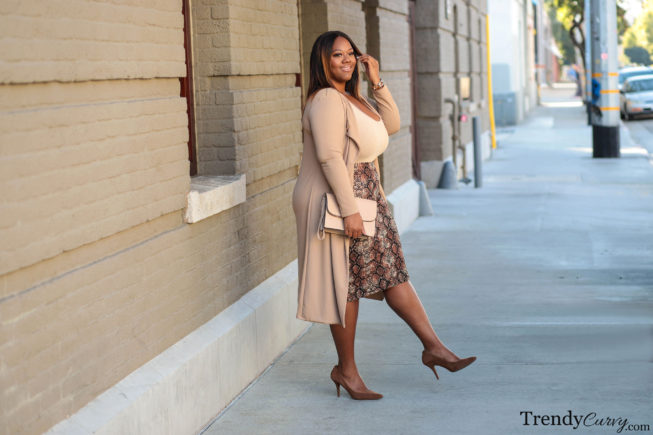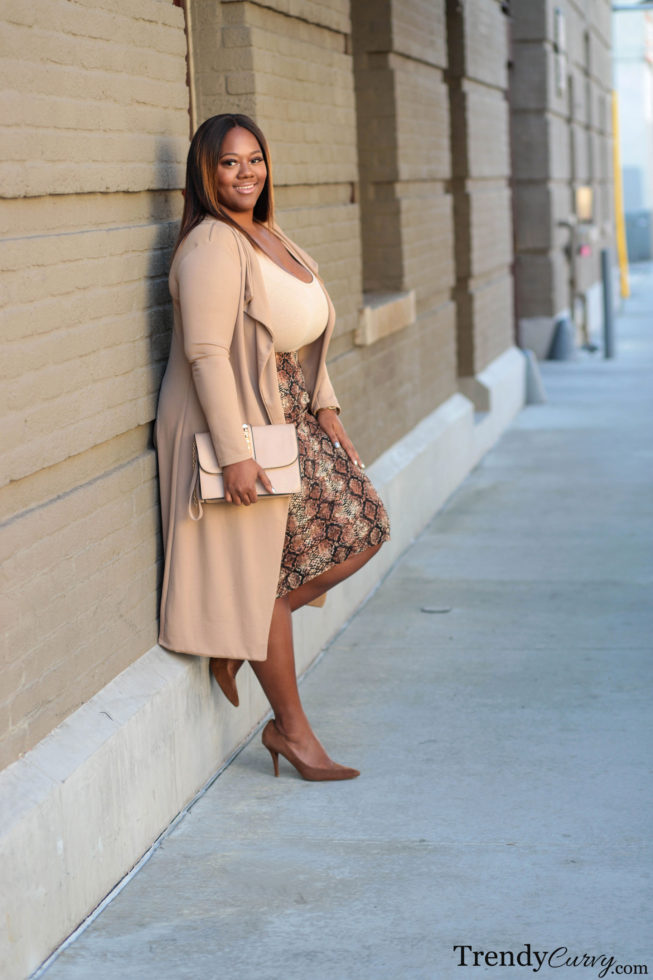 Just like any other print, it can take the form of many different garments. So in addition to skirts, I've seen snakeskin on pants, dresses and even jackets. This skirt is unfortunately low on stock but I've listed some other styles that you can take advantage of to be a part of this trend. Check them out below!
Outfit details:
Jacket: Similar here | Tank Top: Sejour | Skirt: Ashley Stewart (wearing 18/20). Similar here
Photographer: Steve Suavemente