Let me preface this post by saying this is going to be a long one. I traveled to Key West and Miami for a total of 7 nights and 8 days so I have many details and fun experiences to share. I promise it will be worth the read though! So without further adieu, let's get into it.
Outfit details – Kimono sold out. Similar here | Tank Top: Old Navy | Shorts: Slink Jeans | Sandals: New York & Company | Hat: Nordstrom (similar)
So as I mentioned, I recently flew from LAX to Miami for some much needed rest and relaxation. I've been to Miami several times and I really wanted to experience a new place. I've been to Key West before but only as a short stop on a cruise so I really didn't get to experience it fully. Since Key West is only a 3 hour drive from Miami, I decided to make the trip down the southernmost point of the United States and stay for a few days.
Where I stayed
If you haven't noticed by now from following my travels on social media, I'm very particular about where I stay. I'm the friend that does way too much research to find what I hope will be the best hotels and resorts to make the whole experience worthwhile. I don't splurge on very many things when it comes to day to day life so when I get opportunities to go to different places, where I lay my head is very important. I stumbled on this beautiful resort called the Ocean's Edge Hotel & Marina and immediately fell in love! It was modern, sleek but still had a Caribbean flair. Every room has a view of the water so there isn't a bad spot in the entire place. I stayed in the Ocean King Suite which was even more stunning in person than the pictures online.
Click below for more about my trip!
The hotel, while not in the heart of downtown Key West, is only about 5 miles away from the famous Duval Street. Plus the hotel provides a shuttle that runs every hour to and from downtown which was a huge plus. If you are looking for a destination with a Caribbean feel without the hassle (and expense I might add) of actually going to a Caribbean island, Key West is your destination. It is seriously one of the cutest places that I have ever visited!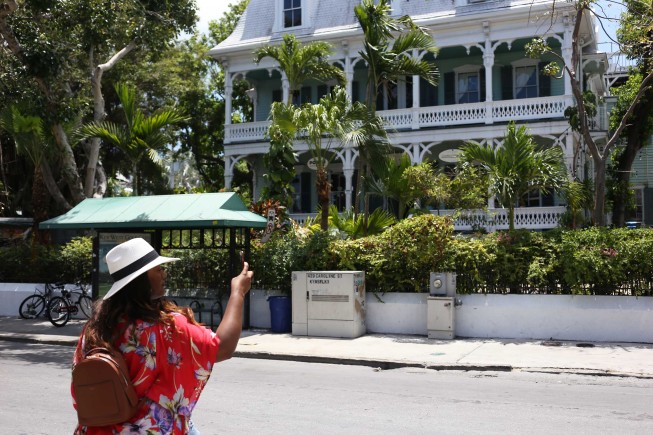 From the food at Fogarty's…
…to the drinks at Sunset Pier (which is a must go to place)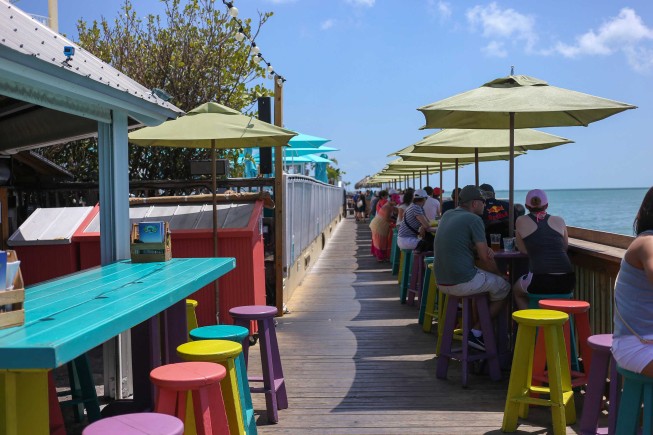 …to the delicious Key Lime Pie, downtown Key West is full of so much character and life.
Outfit details: Coverup is old | Swimsuit: La Blanca | Head Scarf: Target
After spending 4 nights in Key West, I drove back to Miami. Although it takes a little of 3 hours, the drive is so scenic and beautiful that the time will just fly by. Its miles and miles of the most amazing water views.
I could not go to Miami and not stay in my favorite Miami hotel which is the Eden Roc. I stayed here for the first time last year and have been looking forward to going back ever since. Each room has a spacious balcony and a view of the ocean. I was fortunate enough to stay in the One Bedroom Oceanfront Suite which is absolutely breathtaking. The views are unreal and such an ideal spot to vacationing.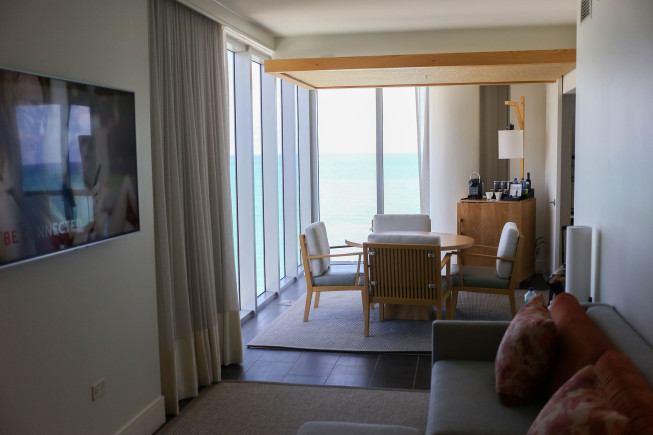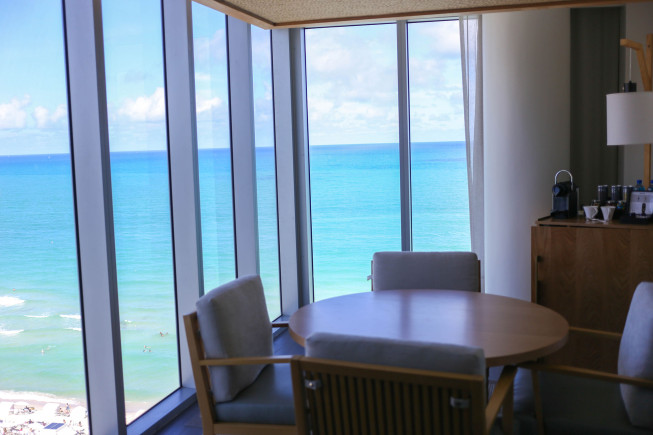 In addition to the immaculate rooms, the grounds are beautiful, the pool is picturesque and the drinks are fun and delicious. It's paradise in South Beach!
Jumpsuit found here | Sandals: New York & Company | Earrings: NY & Company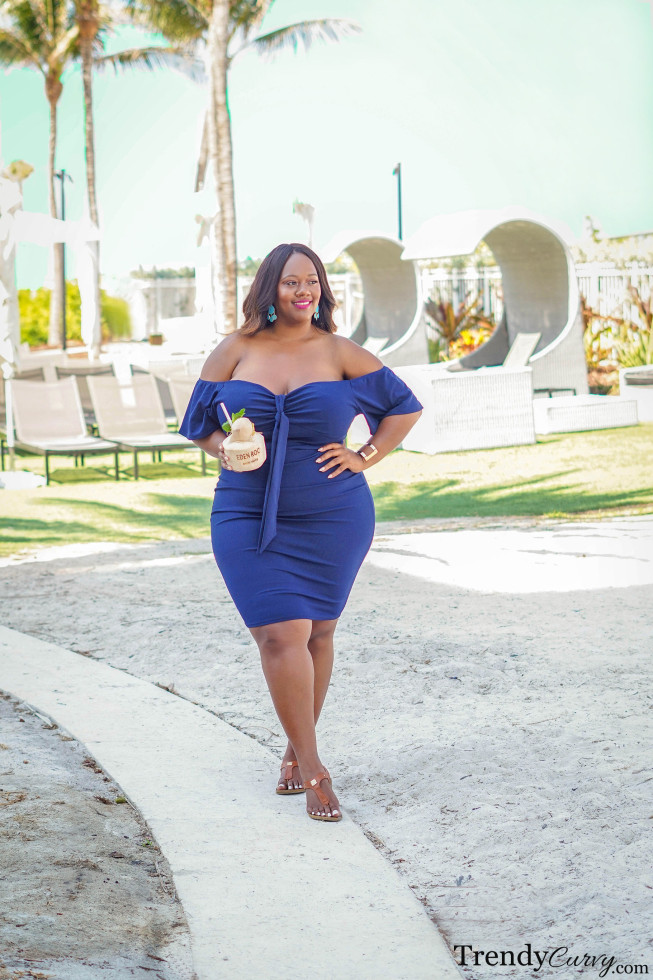 Outfit details – Dress: Fashion to Figure | Earrings: Bauble Bar | Strapless bra: Curvy Couture
So overall I'd say that I had a pretty amazing week! Until the next vacay!
Photographer: Steve Suavemente
*This post is in sponsorship with hotel partners. All opinions are my own