Aside from fashion, I often touch on undergarments and the importance they serve when speaking about the fit of your garments. Now, I get to discuss undergarments in a slightly different way that not only touches on the functionality of them but the style as well. I'm talking about the New Nakeds Collection from ThirdLove! What makes this collection so special is that it comes in a range of five shades that are designed to compliment your skin tone (and yes, that means us too women of color!).  Everyone's "nude" is not the same. We come in a variety of different shades and colors even though often times we only see one standard beige nude. The last time I checked, I wasn't beige (lol). So ThirdLove answered the cry of the non-beige people and formulated this line in a myriad of different styles for every woman. Two years in the making, the New Nakeds Collection comes in their most popular styles including t-shirt, push up and full coverage. This also includes panties!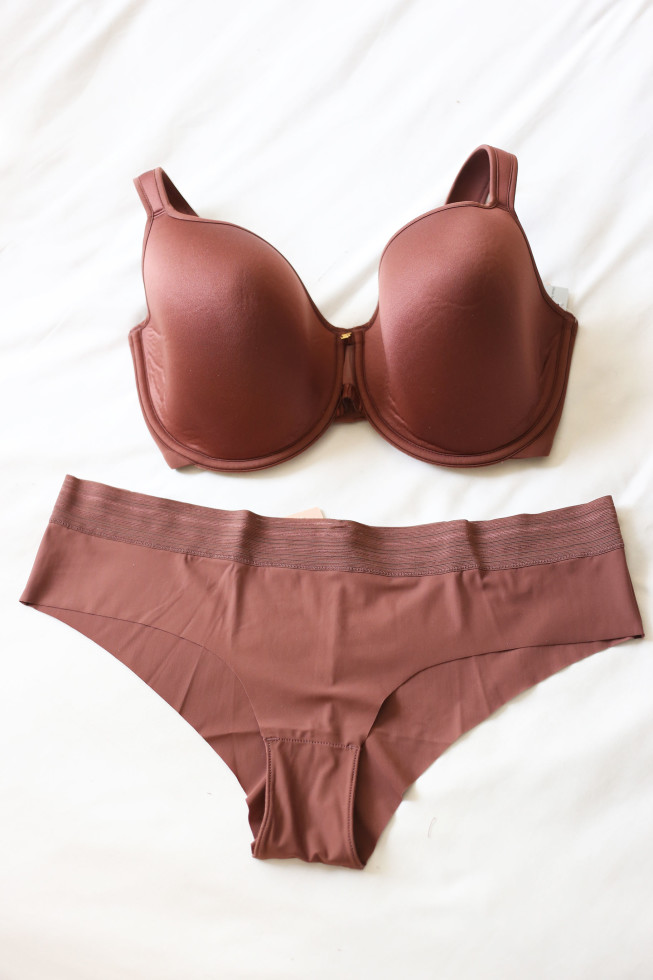 It's something about a great bra and panty set that just changes your attitude for the better. These do just that. In addition, you can also coordinate the different shades with your looks. I paired my New Naked Bra with this mesh sheer top that I had in my wardrobe. Normally, I would have to go with a black bra underneath but I was able to go with a bra that was closer to my skin tone that really helped to blend in with the top.
The great thing about these shades is that you can really play with them when it comes to coordinating outfits. Personally, my natural skin tone is closest to Naked 4, but I'm wearing Naked 3 as the base of this look. I can go lighter or darker depending on the outfit I am putting together.
Now you can find your perfect fit in a shade that complements your skin tone AND try it for free for 30 days. For a limited time, my readers can try the New Nakeds free for 30 days — just go here for this offer!"
Photographer: Steve Suavemente
*This post is sponsored by ThirdLove. All opinions are my own